Vehicle Accident
Injury Claims
We're here with you every step of the way
We chat
It's a free consultation.
We meet
A free detailed discussion.
We plan
You say 'go' – we build your case.
We lodge
We present your case.
We conclude
We reach a settlement.
Injured in a vehicle accident? Let us check your eligibility to make a claim.
If the accident happened in Queensland, and you were not the driver at fault, we can help you with your claim – whether you were driving a car, truck, motorcycle or bicycle
Tell us what happened, we'll tell you what to expect.
Compulsory Third Party Insurance exists to help victims of road accidents cover costs associated with their injuries; compensate for pain and suffering; and make up for any associated financial hardship. Your payout amount depends on:
Your injuries or impairments
Your age & employment history
Your lost wages – short & long term
Your expenses associated
with medical treatment
Your need for ongoing
 care or rehabilitation
Motor vehicle injuries can be very traumatic for you as the victim, and for your family. But recovery and rehabilitation must be your first priority. You can't let money worries get in the way of your recovery – so it's important to lodge your claim and access compensation as soon as possible
Determine your ability to claim – we can do it by phone, in our office, or we can come to you.
The sooner we determine your eligibility, the sooner we can help you access funding from the insurer – and that's important, so rehabilitation can proceed immediately.
Strict time
limits apply.
Generally, you have up to three months to lodge –
but the sooner your application is accepted, the sooner you can access benefits like:
• Payments for medical and rehab expenses
• Financial compensation for
lost income
We can't turn back time – but here's how we make it better going forward.
We can't undo the suffering you've experienced, but financial compensation will ease some of the distress associated with your injury. We'll be with you through the whole process, explaining, and guiding you at every step.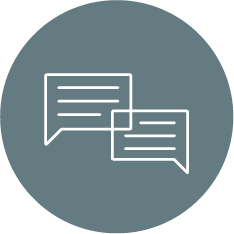 Step 1
We chat
We chat to determine if you have a claim you should proceed with – at our place, your place or by phone. No cost, and no obligation.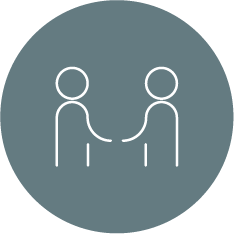 Step 2
We meet
Once you know you are eligible for a claim worth pursuing, we'll meet at our place or yours when possible, and go over the details with a specialist lawyer. Every claim is different, so we can't tell you how exactly long your claim will take to process – but based on our experience and your details, we'll give you an estimate. We also explain our fees and 'No Win, No Fee' payment method. Again, there is no obligation to proceed, and no cost for the meeting if you choose not to proceed.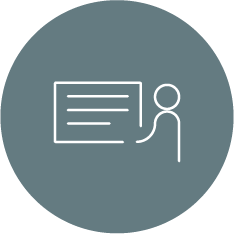 Step 3
We plan
Once you decide to proceed, you formally appoint us to represent you. We then gather all the evidence needed to present the best possible claim – witness statements, medical records and documents to support your claim.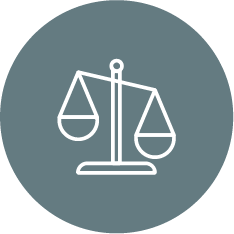 Step 4
We lodge
Armed with the evidence required, we lodge your claim. Then we guide you through each and every step of proceedings. Generally, the claim is against the insurer, not directly against the other driver.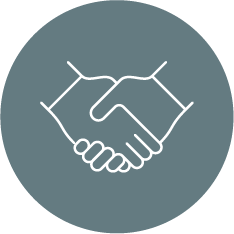 Step 5
We conclude
Almost all vehicle accident injury claims settle out of court. Generally we're able to achieve a fair settlement by negotiation, avoiding the additional cost and stress of a trial. In the unlikely event of your claim going to court, we will be with you all the way, presenting the strongest case possible.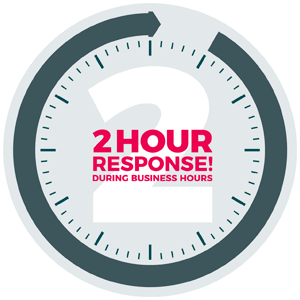 Let's talk,
for all the
right reasons.
Have a FREE consultation
to evaluate your case –
we can even come to you.
or leave a message and we'll
get back to you within 2 hours,
during business hours.
FAQs
Frequently
Asked
Questions
What is No Win, No Fee?
You will only be charged legal fees if you receive a cheque from us. Our promise to you as a client is that we are prepared to take the risk and wear the cost without any recourse to you if, for whatever reason, your outcome is unsuccessful.
How do I make a claim?
To make motor vehicle injury claims, you need to have suffered an injury that was caused, at least partially, by another person or company; and you need to have sustained loss and injury as a result of their action/inaction.
How long will my claim take?
It's difficult to assess how long motor vehicle accident claims for compensation will take because every claim is different. If you believe you have a claim for compensation, it's important that you get in touch with our car accident lawyers today, so we can make an accurate assessment.
Do I have to go to court?
In most claims, your case will be settled before it proceeds to court. It's in the best interests of the parties to settle prior to court as this adds additional costs and can be a lengthy process. If your claim does proceed to court, you'll have us by your side at every step ensuring that your claim goes ahead smoothly.
What kind of compensation am I entitled to?
If you're successful in making a claim for car accident compensation, you'll be entitled to claim for a sum. The sum will be assessed based on your injuries, your age, your loss of income (now and in the future), medical bills and out of pocket expenses, future expenses (such as surgery) and any care you may need.