Institutional
Abuse Claims
We're here with you every step of the way
We chat
It's a free consultation.
We meet
A free detailed discussion.
We plan
You say 'go' – we build your case.
We lodge
We present your case.
We conclude
We reach a settlement.
Have you suffered institutional abuse? Let us check your eligibility to make a claim.
If you've been a victim of sexual, physical, emotional or psychological abuse, we're here to help you receive justice and the compensation you deserve from the institution responsible.
If you're not certain an 'institution' was at fault for the abuse you've suffered, let us advise you. Institutions may include, but are not limited to:
Youth care facilities
Government detention facilities
Religious organisations
Public and private schools
Sports clubs and other associations
Tell us what happened, we'll tell you what to expect.
Once we understand the details of your case, we'll give you an evaluation of your prospects for a successful outcome, and an estimate of the compensation you may expect to receive.
The amount will depend on a variety of factors, including:
Pain and suffering you've experienced
your injuries or impairments
your need for ongoing care or rehabilitation
associated medical expenses
We do all we can to support survivors of abuse.
As your claim proceeds, we'll support you and keep you updated with frequent phone calls – you'll hear from us regularly. We're sensitive to the difficulties survivors of abuse may experience when seeking accountability from their abusers, and we'll ensure you are treated with understanding and respect throughout the entire legal process.
We can also refer you to selected specialist service providers that have experience in supporting survivors of abuse – people who can provide you with additional assistance and support, if and when it is required. Some of the people we recommend are, themselves, survivors of institutional abuse, and all support services offered are provided with confidentiality.
Areas of specialist support may include:
Emotional support while providing details of the abuse suffered
Support and assistance during meetings with your lawyers
Medical support
Support from psychologists and psychiatrists
Drug and alcohol support services
Men's and women's shelters
Support in dealings with corrective services and other government departments
In short, we're here to do all we can to understand your specific circumstances, and to help you get through the legal process with a minimum of stress.
It's important to get it right!
We'll ensure everything that needs to be done is done correctly, and as quickly as possible, so you can receive the apology and compensation you deserve, and get on with rebuilding your life.
Our people choose
to be lawyers for
the right reasons.
We understand what you and your family are going through, and we're here to ease your distress, ensure a fair outcome, and help restore 'normality' to your life.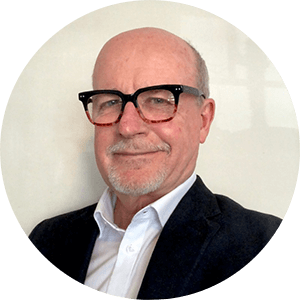 Peter Ivory
Peter has a particular interest in seeking justice for people who've been damaged by institutional abuse, and helping them restart their lives. With a Bachelor of Laws (Hons) and a Master of Legal Practice…
We can't turn back time – but here's how we make it better going forward.
We can't undo the suffering you've experienced, but financial compensation will ease some of the distress associated with your injury. We'll be with you through the whole process, explaining, and guiding you at every step.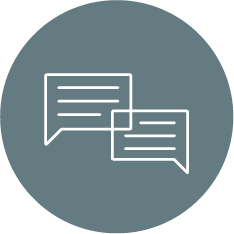 Step 1
We chat
We chat to determine if you have a claim you should proceed with – at our place, your place or by phone. No cost, and no obligation.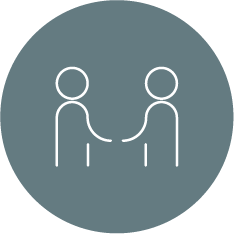 Step 2
We meet
Once you know you are eligible for a claim worth pursuing, we'll meet at our place or yours when possible, and go over the details with a specialist lawyer. Every claim is different, so we can't tell you exactly how long your claim will take to process – but based on our experience and your details, we'll give you an estimate. We also explain our fees and 'No Win, No Fee' payment method. Again, there is no obligation to proceed, and no cost for the meeting if you choose not to proceed.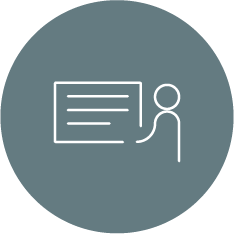 Step 3
We plan
Once you decide to proceed, you formally appoint us to represent you. We then gather all the evidence needed to present the best possible claim – witness statements, medical records and documents to support your claim.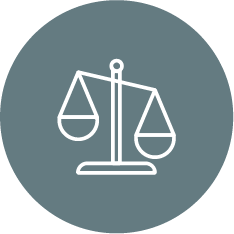 Step 4
We lodge
Armed with the evidence required, we lodge your claim. Then we guide you through each and every step of proceedings. Generally, the claim is against the insurer, not directly against the other driver.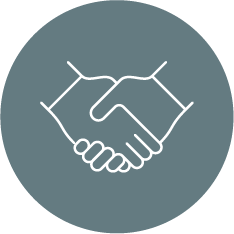 Step 5
We conclude
We present the strongest possible case, so that a fair settlement can happen as quickly as possible.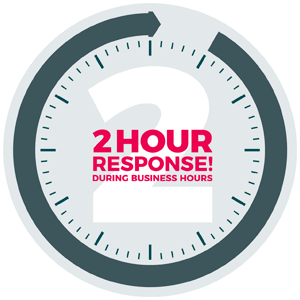 Let's talk,
for all the
right reasons.
Have a FREE consultation
to evaluate your case –
we can even come to you.
or leave a message and we'll
get back to you within 2 hours,
during business hours.